Angola committed to enhance capacities Open Access to Scientific Information
At the inauguration (L to R) Ambassador Ana Maria de Oliveira, Permanent Delegate to UNESCO, Domingos da Silva Neto, Secretarie of State of Science, Techology and Innovation and Eurico Wongo Gungula, the Rector of Óscar Ribas University.
At the Closing (L to R) Eduardo Aguado Lopez, Executive Director, Redalyc/Amelica, Eurico Wongo Gungula, the Rector of Óscar Ribas University, Bhanu Neupane, UNESCO and Minister of Higher Education, Science, Technology and Innovation, Maria do Rosário Bragança Sambo.
Recognizing the need to increase the scientific outputs, foster ecosystems for Open Access of scholarly resources, and to initiate a longer term cooperation for Open Access, UNESCO joined hands with the Ministry of Higher Education, Science, Technology and Innovation in Angola, the Óscar Ribas University, Redalyc of the Autonomous University of the State of Mexico and "AmeliCA Open Knowledge" to organize a five-part webinar on the creation, management and indexing of scientific journals. The series of webinars, hosted by the Óscar Ribas University in Luanda, Angola, took place between 29 July and 26 August 2020.
The five-part webinar provided a critical response to "the need to take measures to enhance scientific output in Angola" as reported in the UNESCO Science Report (2015). During recent years, only eight articles have been published in international Open Access journals such as PLoS ONE, PLoS Medicine and PLoS Neglected Tropical Diseases by researchers from Consultoria de Serviços, Estudos e Pesquisas – COSEP Consultoria, Doctors with Africa CUAMM Angola, Hospital Divina Providência, Hospital Pediátrico David Bernardino, Instituto de Combate e Controlo das Tripanossomiases-ICCT/Minsa, Malaria Control Program-SONAMET Clinic and Malaria Control Program, Ministry of Public Health, Uíge Provincial Hospital and Universidade Agostinho Neto.
These webinars provided an opportunity to discuss and define mechanisms to create, manage and index Open Access scientific journals. In particular, these webinars created an opportunity to examine the available infrastructure and platforms; review existing mechanisms; establish criteria for the accreditation for national scientific journals and publishers of national technical-scientific books; assess training needs of the representatives of scientific journal newsrooms and technical-scientific book publishers; and establish criteria for indexing of journals produced in Angola.
The webinars also provided an opportunity to discuss with the Angolan National Commission long term cooperation between UNESCO and the Government of Angola to develop a countrywide policy for Open Access, 2) organize several capacity building sessions on Open Access and create an Open Science Repository for Angola. Highlighting the significance of the webinar series, Eurico Wongo Gungula, the Rector of Óscar Ribas University noted "Angola is looking forward to work with UNESCO and other partners to advance its activities on Open Access, which will help democratize scientific knowledge and increase the visibility of Angola's scientific scholarship".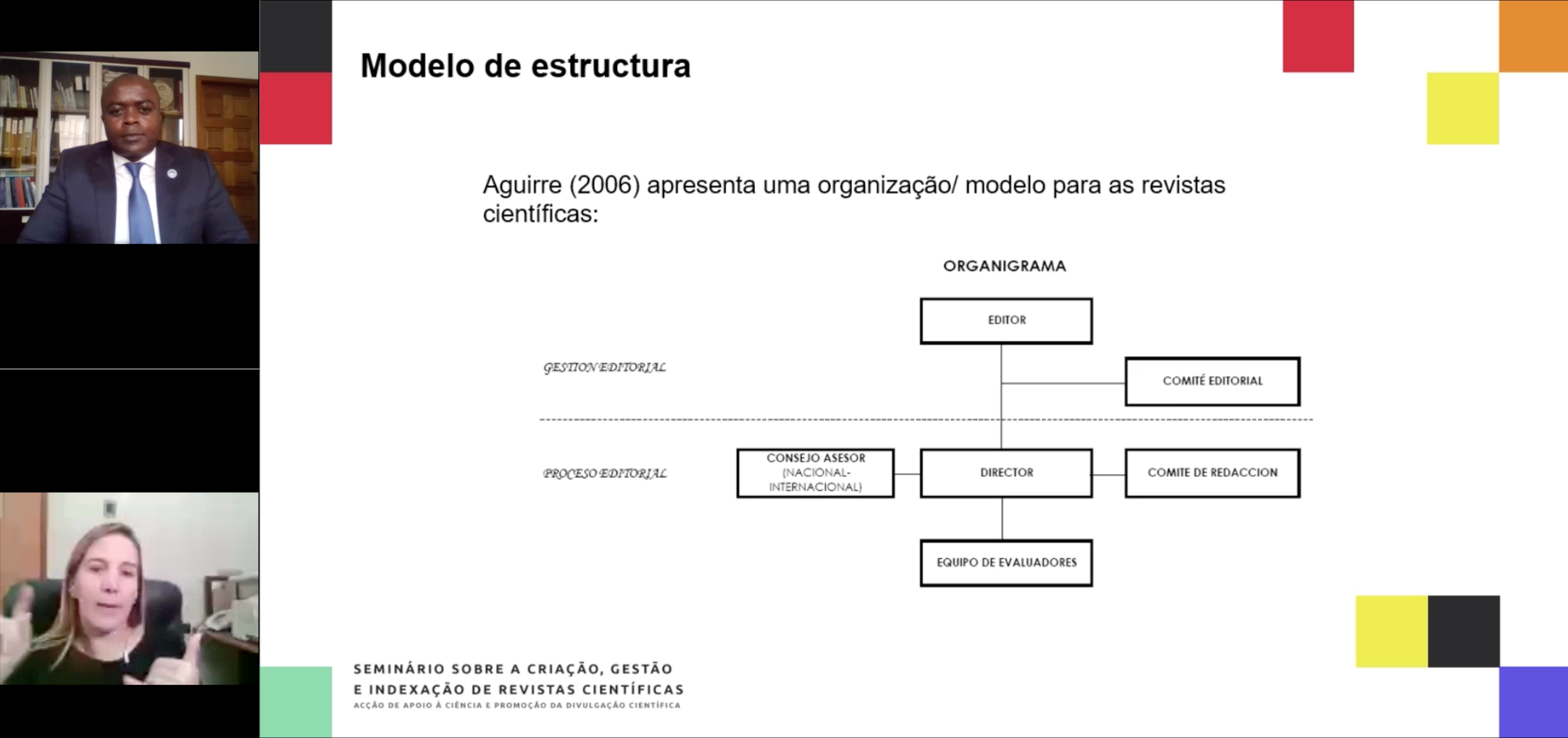 Speaking at the closing ceremony, the Minister of Higher Education, Science, Technology and Innovation, Maria do Rosário Bragança Sambo, underscored the popularity of the webinars " the data in our possession demonstrate that this seminar raised great interest, as there are 696 attendees, from 24 countries, namely : Angola, Argentina, Bolivia, Brazil, Canada, Chile, Colombia, Costa Rica, Cuba, Dominican Republic, Ecuador, France, Germany, Guyana, Mexico, Peru, Portugal, Romania, Russian Federation, Timor-Leste , Tunisia, United Kingdom, United States of America, and Venezuela. The participants had an average interest of 78% and a mean attendance per session corresponded to 302 participants. It is also relevant to note that there was a remarkable participation of many Angolans in the diaspora."
Minister Bragança Sambo further noted " …the objectives of the webinars have been fully achieved, …the expectations surrounding the webinars were exceeded. the Ministry of Higher Education, Science, Technology and Innovation (MESCTI) in close collaboration with the Óscar Ribas University and other institutions and organizations in Angola, will continue to work in close cooperation with international partners such as UNESCO, REDALYC/AMELICA and create an Angolan Network of Scientific Journals, which will be responsible for parameterizing and evaluating journals that will be useful for the advancement of academics involved in Higher Education and Scientific Researcher. This network will be interconnected with the international databases so that the visibility of Angolan researcher…"
Stressing the need for enhanced south-south collaboration, the Founder Director of Redalyc, Mr. Eduardo Aguado Lopez "need to think of Open Access from the Global South perspective" and asserted the readiness of Redalyc and AmeliCA to support UNESCO and Angola's planned initiative to increase scientific outputs in Angola and in the adoption of good practices related to scientific publications, scientific research, editorial processes of scientific journals.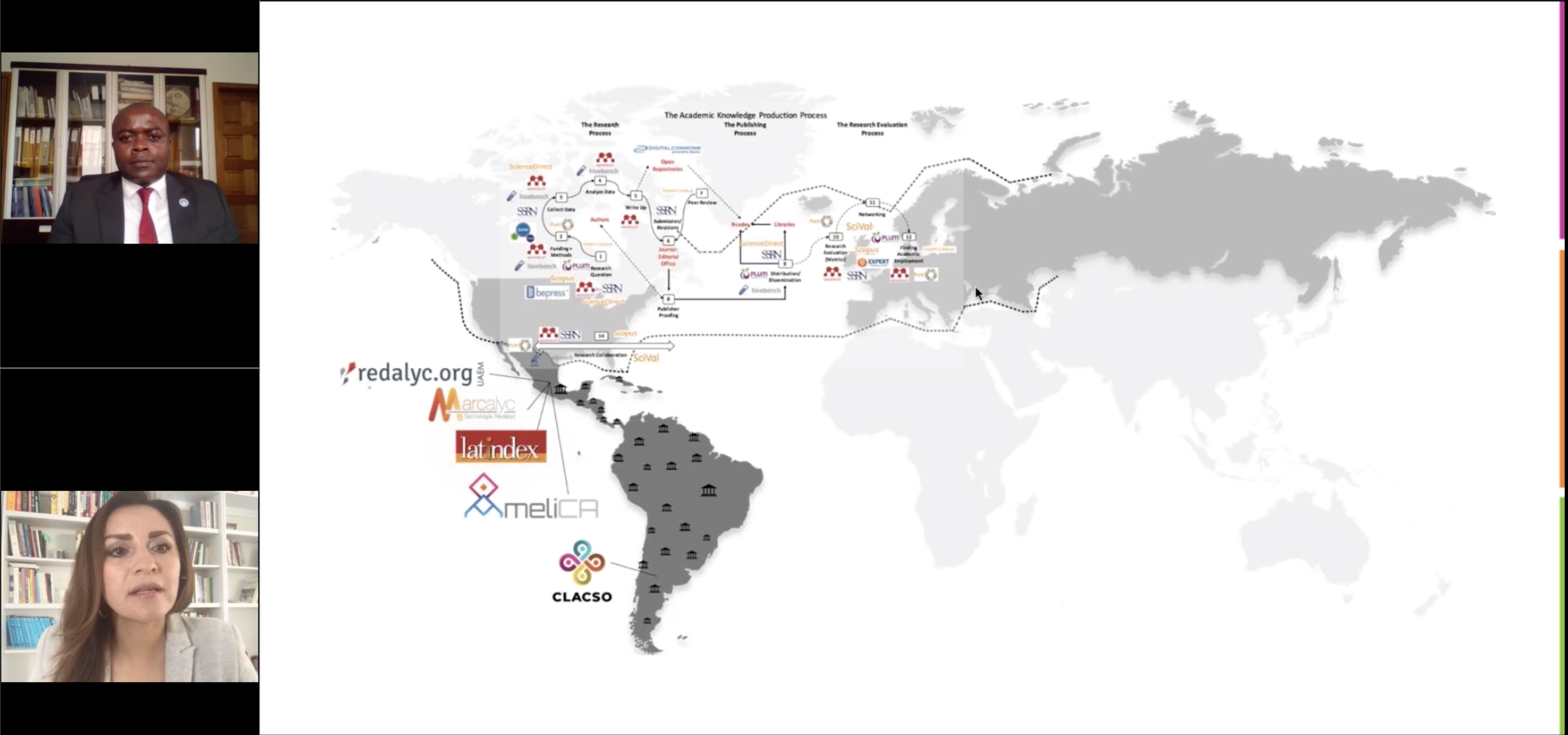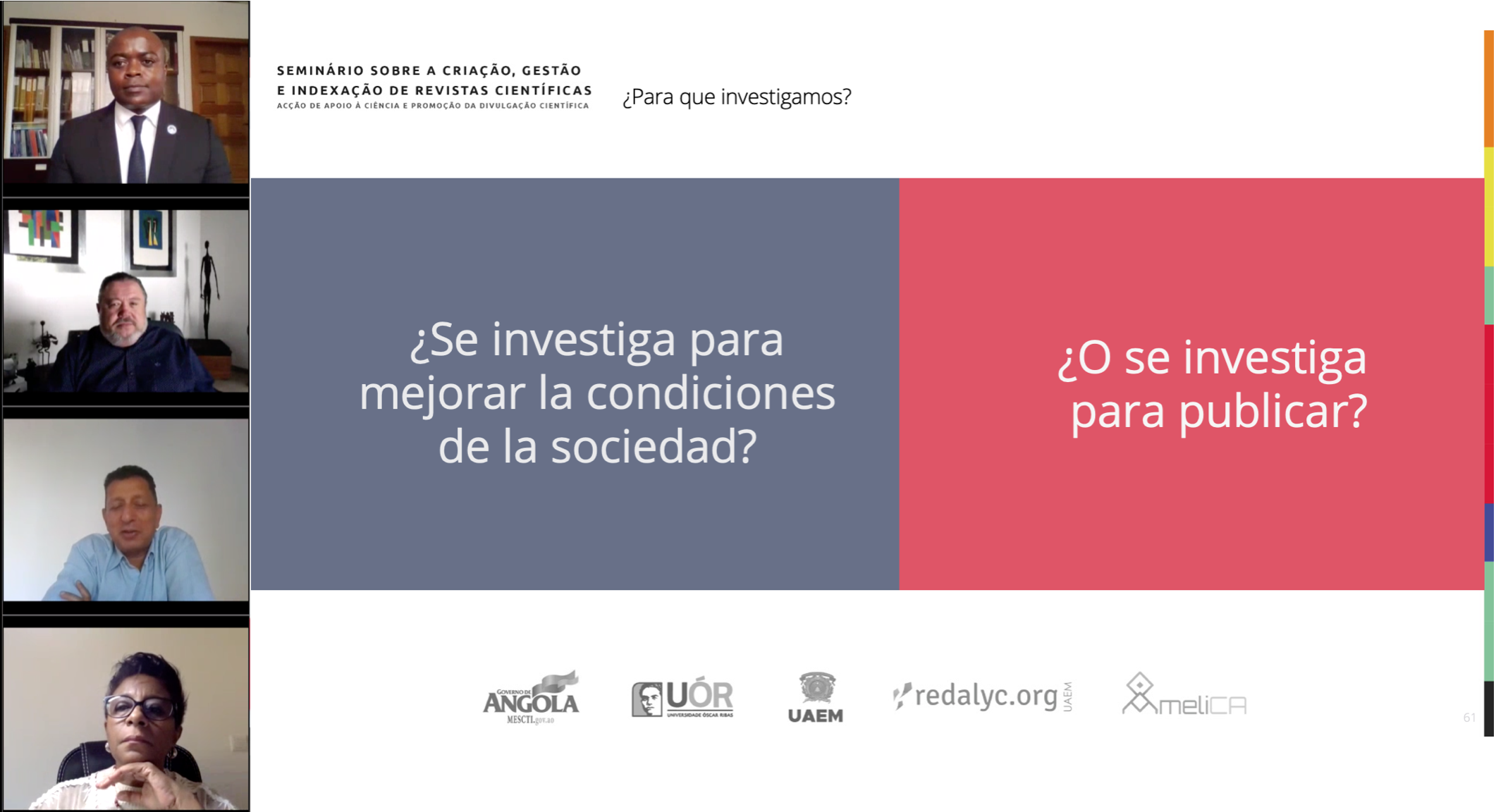 UNESCO promotes Open Access (OA), with particular emphasis on scientific information (journal articles, conference papers and datasets of various kinds) emanating from publicly funded research. Working with partners, UNESCO works to improve awareness about the benefits of Open Access among policy makers, researchers and knowledge managers. Open Access to scientific research benefits researchers, innovators, teachers, students, media professionals and the general public. It promotes global knowledge flow for the benefit of scientific discovery, innovation and socio-economic development. The initiative also feeds into the ongoing effort of Open Science Recommendation. For more information contact: Prof. Eurico Wongo Gungula (euricowongowongo@gmail.com), Bhanu Neupane (b.neupane@unesco.org), Arianna Becerril García (abecerrilg@redalyc.org)