Redalyc and AmeliCA achievements 2022

VISIBILITY AND DISCOVERABILITY
New journal indexing agreements signed with institutions from Angola, Argentina, Australia, Brazil, Colombia, Costa Rica, Ecuador, India, Lithuania, Mexico, Paraguay, Peru, Poland, Portugal, Serbia, Spain, Switzerland, and Turkey.
WorkspaceDOA Program, a collective effort to support Diamond OA journals worldwile. Coordinated project that will integrate the current services of Redalyc and AmeliCA and additional ones.
Ongoing projects with Africa, Central America and South America, for the promotion of Non-Commercial Open Access.

An agreement with LAReferencia was signed, and 100 OAI-PMH repositories of Mexican institutions, 30 of Argentinian institutions and 7 repositories from different countries were developed.
Implementation of an ERP platform for the automation of processes, daily operations, CRM and Redalyc task management.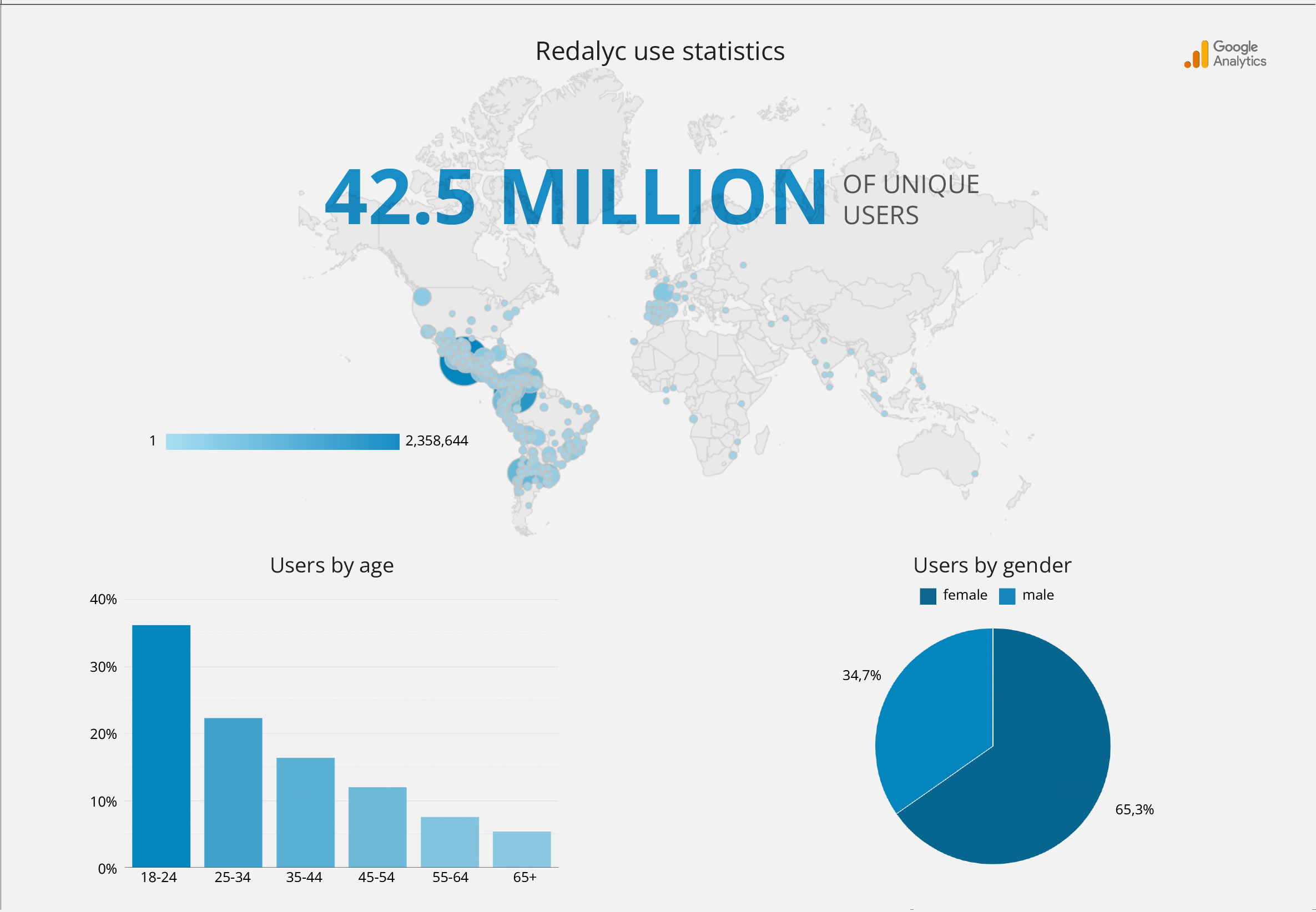 QUALITY RAISING OF JOURNALS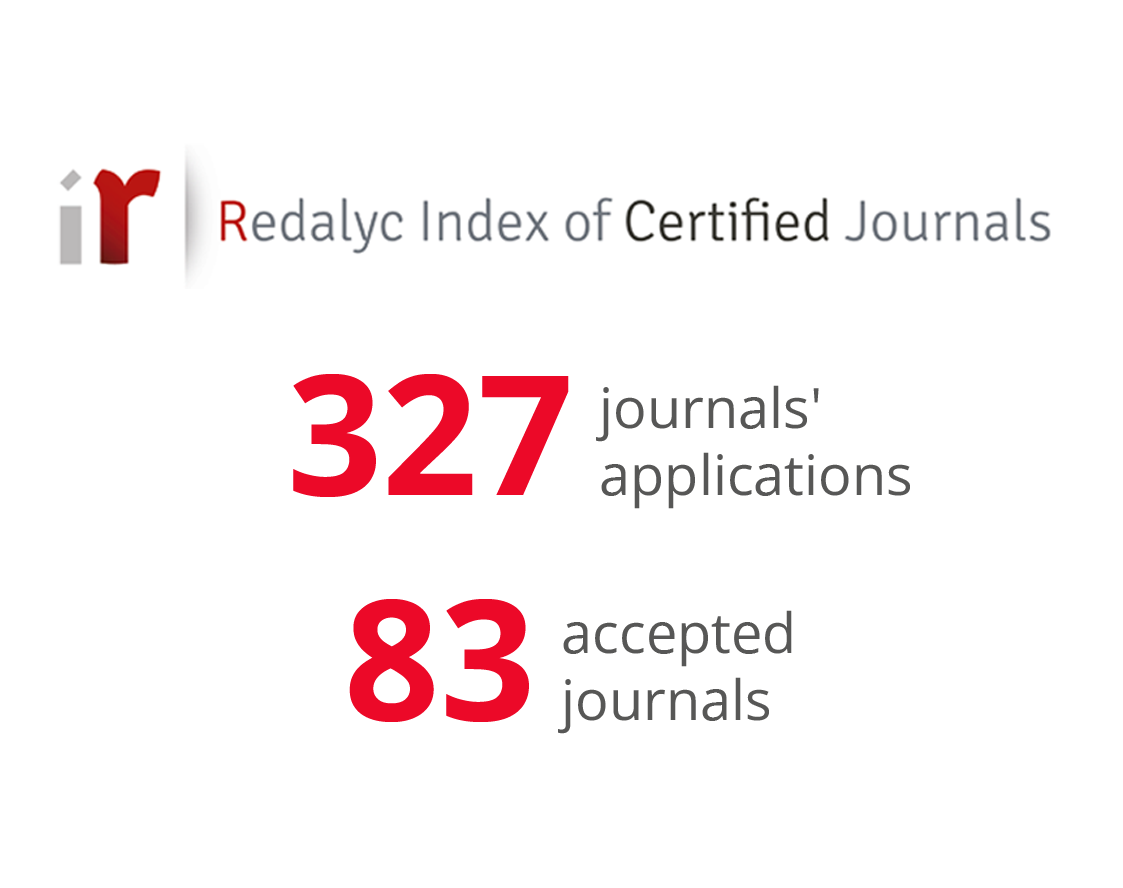 CAPACITY BUILDING OF JOURNALS
DIGITAL TRANSITION
SUSTAINABILITY OF REDALYC AND AMELICA

Arcadia and SCOSS fundings are being used to invest in technical infrastructure and contribute to the sustainability of the Diamond Open Access publication.

CONSOLIDATION OF DIAMOND OA MODEL
Collaboration project between Redalyc UAEM, AmeliCA, MESCTI and the Óscar Ribas University, supported by UNESCO, for the development of a Non-Commercial Open Access strategy in Angola.
Co-coordination of the CLACSO Working Group "Conocimiento Abierto como Bien Común" with the participation of 26 researchers of 13 institutions from 9 countries.
Implementation of the Methodology for the evaluation of science in Diamond Open Access, metrics and Redalyc indicators.
54
participations in international
conferences