Exclusive Services for Supporter Members.
Xim
hai: The Intranet for Diamond Open Access, by Redalyc.
In this blog post, we'll tell you what Ximhai is, how it can benefit you as a Supporter Member, and how you can be part of this innovative initiative.
The expansion of Redalyc's international scope beyond Latin America was a major achievement in 2018. The infrastructure now has a presence in Asia, Africa and Europe, thanks to the funding provided by SCOSS. This allows us to sustain and enhance this essential international infrastructure that fosters the growth of a more equitable and diverse Diamond Open Access ecosystem.
For Redalyc-UAEMex/AmeliCA, it is of vital importance not only to sustain but to extend a model of science as a public good such as the one prevailing in the Latin-American region, a complex system that operates out of commercial circuits. This system has demonstrated its effectiveness, quality and ability to be sustained for decades and does not rely on an inflationary price system that is driven by subscriptions to scientific publications or by the fees charged to authors for publishing (APC).
But, all this would not be possible without our supporter members who, like us, are in favor of an open infrastructure. A contribution to Redalyc-UAEMex and AmeliCA means an opportunity to give "science as commons", to be more competitive and to achieve healthier scholarly communications.
Let us introduce you some of our Supporter Members: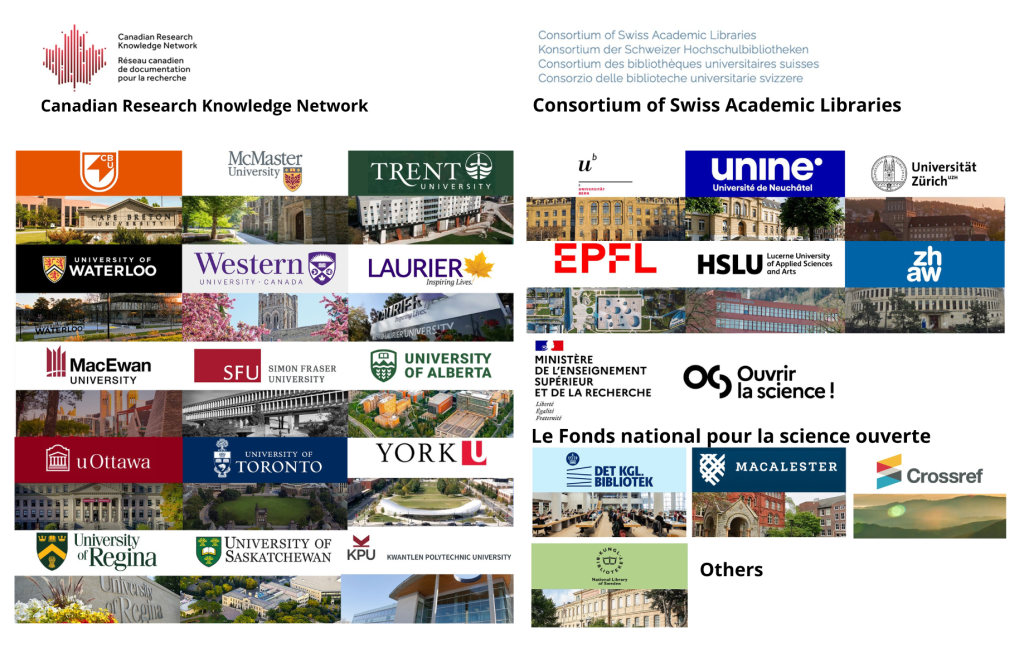 To acknowledge their support and encourage future contributions, Redalyc has developed exclusive benefits for each of them, such as recognition on their website, access to reports on their service at country level, technical assistance for integrating their services with libraries or repositories, participation in their governance structure (that will guide its actions for the next three years), support for Diamond OA journals published by the institution, and exclusive access to Ximhai, the Intranet for Diamond Open Access, that has recently been released, among others.
Ximhai is a tool that enhances the visibility and impact of Diamond Open Access journals and fosters collaboration and communication among the members of the community. Through its module for members, it provides a variety of services and benefits such as access to information, reports, technical assistance, and exclusive content. This space provides services that our members are entitled to for their contributions.
With this new module for Exclusive Services for Supporter Members, which is part of Ximhai, members can:
View membership information, invoices, agreement, expiration dates, and more.

Learn about the benefits and exclusive services for supporter members.

Request reports on scientific output and usage/downloads from Diamond Open Access journals at country level.

Request technical assistance for integrating Redalyc discovery services with your libraries or Redalyc content into your institutional repositories.

Request assistance services for Diamond OA journals published by your institution.
We invite you to join us as a member and enjoy the exclusive benefits and services that we offer. By becoming a member, you will support a vital infrastructure for Diamond Open Access publishing and contribute to the advancement of science as a public good. Your support will help us secure the infrastructure we need to continue advancing Diamond Open Access publishing and provide you with better service.
For more information about the funding campaign and how to join us as a member, please visit:
 https://www.redalyc.org/redalyc/acerca-de/scoss.html
If you have any questions or feedback, please contact us at members@redalyc.org